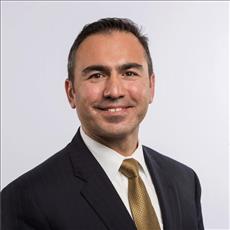 Savas Saymaz
Unit Sales Manager and Financial Advisor
MBA, ChFC®, CLU®
Biography
Sal Saymaz is fueled with a deep passion for developing new financial professionals and watching them grow personally and professionally. As a manager and Financial Advisor, he has a special opportunity to practice his passion for mentoring his team, while also helping his clients achieve their financial goals. Jumping into the financial services industry fresh out of college, Sal understands the troubles and triumphs that new financial professionals experience as they start and grow their businesses. He prides himself on being by their side to cheer them on through their journey.
Sal remembers entering the workforce without a true career path in mind and then he stumbled across the financial services industry. Sal realized a career in this industry meant his future was determined by his actions. Twenty years later as an advisor and coach, he hasn't looked back!
As a manager with MassMutual Eastern Pennsylvania, Sal contributes to the Horsham and Center Valley office's recruiting, coaching, and developing new financial professionals. He works alongside his team, guiding them as they help individuals and businesses gain the knowledge and insight, they need to make better financial decisions.
Sal is a graduate of the University of Scranton, where he earned a Master's and Doctorate degree in Business Administration and Finance. Since then, he has received awards that have included the 2019 GAMA Frontline Leader Award, the 2019 Leadership Trophy, and the 2018 Management Council. He is an active member of the National Association of Insurance and Financial Advisors (NAIFA), the General Agents and Managers Association (GAMA), and the local Chamber of Commerce.
Sal and his wife who is a math teacher reside in Lehigh Valley and are active in a variety of community organizations. They are the proud parents of three children.
Education
University of Scranton
Focus Areas
Insurance Strategies
Investment Strategies (Reg. Reps Only)
Languages