Agency Spotlight: Shannon Whalen
After graduating from Holy Family University with a degree in business management and marketing, Shannon started her career at the agency seven years ago and has since grown in skill set, responsibility, and knowledge of the industry. Currently residing in
Philadelphia, PA, she enjoys spending her spare time hanging out with loved ones, traveling or visiting the beach for some leisurely fun. When it comes to entertainment -all depends on mood! She can just as easily watch Philly sports teams as enjoy dinner or drinks with friends here locally.
READ THE Q&A BELOW TO LEARN MORE ABOUT SHANNON
Where are you from?
Philadelphia, PA
What was your first job ever?
Intern for the Clerk's office at Eastern District of Pennsylvania's District Court in Center city Philadelphia.
Where is one of your favorite places to travel to, and why?
My favorite is always Ocean City, New Jersey. It's where my family vacations every year and brings back years of memories.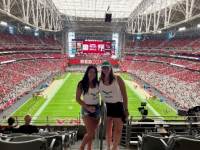 What are you currently streaming?
Yellowstone
Which celebrity would you choose to play you in the movie about your life?
Gal Gadot
What causes or community services do you have a passion for?
SPCA animal shelters, volunteering for events surrounding local cancer charities.
In five years, what is your vision / hope?
Happy, Healthy & Successful in Life
If you could share a beer with any person throughout history, who would it be and why?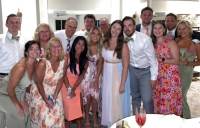 My grandparents
CRN202606-4835114