Spotlight: Colin Waszkiewicz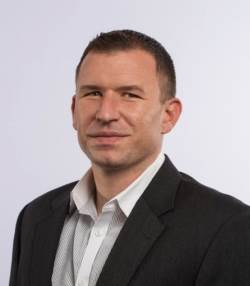 Meet Colin! Colin served in the United States Army and completed two combat tours in Iraq. In 2006, he was honorably discharged as a Sergeant after completing a four-year military career and receiving the Army Commendation Medal with Valor Device. A graduate of West Chester University. Colin's practice primarily focuses on working with young entrepreneurs, businesses with multiple owners in need of buy/sell funding strategies as well as in assisting attorneys, doctors and business owners in need of long-term disability income insurance education and implementation.
Colin spends much of his free time coaching wrestling on all levels. He is currently an Assistant Coach with the Governor Mifflin Senior High School Wrestling Team and a Co-Director of the Governor Mifflin Wrestling Elementary Program. Colin, his wife Laura and their four children, Piper, Jonah, Eli and Hattie
Check out Colin's Q & A responses below to get to know him better.
Where are you from?
Reading, PA
What's something that people may not know about you?
Many years ago (probably seven) I woke up and decided to never drink alcohol again
Which celebrity would you choose to play you in the movie about your life?
Matthew McConaughey
What was your first job ever? What did you like/dislike about it?
My first real full-time job was certainly the Army. I would not trade that experience for anything in the world as it gave me the mental toughness to achieve anything I decide to in life.
Where is one of your favorite places to travel to, and why?
I enjoy all vacations with my family yet going to the beach in Lewes is very high on the list.
What causes or community services do you have a passion for?
Wrestling, Breast Cancer Awareness Society, Reading Public Library, Full support of all local and non-local police, fire and other support services
If you could share a beer with any person throughout history, who would it be and why?
I would share a non-alcoholic ginger beer with Clarence Thomas
What life achievement are you most proud of?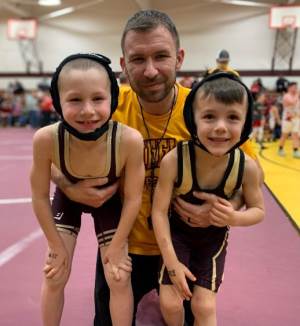 Helping to build a beautiful family
What are you currently streaming?
The Last Kingdom
__________
Useful links:
Connect with Colin on LinkedIn!
The W Group Financial Services
Wrap Up:
Interested in partnering with a firm that supports the modern financial professionals? Contact Erica Ng to learn more about career opportunites at our firm.
CRN202505-2320257