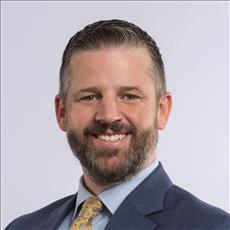 Joseph P. Mallee III
Co-President and CEO
Biography
Joseph P. Mallee, III is CEO and General Agent of MassMutual Eastern Pennsylvania, a premier financial services firm in the in the Lehigh Valley for over 100+ years. In 2011, Joe was appointed this position and under his leadership, the agency has grown double digits per annum and has qualified for the GAMA International Diamond Award every year since 2011, an award that recognizes excellence in traditional and contemporary field management throughout the financial services industry. In 2014, Joe was named one of Lehigh Valley's top forty Under 40, which recognizes the most accomplished young businessmen and women in the area. In 2015, Joe was the President of the National Association of Insurance and Financial Advisors (NAIFA)-Lehigh Valley Chapter. Joe is a member of the Association for Advanced Life Underwriting (AALU), the Lehigh Valley Estate Planning Council, and a Lehigh Valley Angels Investor member.

When Joe became General Agent, he concentrated his efforts on expanding two areas within the agency: SpecialCare and business planning. As a father of a child with special needs, Joe identifies closely with the complex situations that typically involve children and adults with special needs. Because of this, the agency works closely with local organizations that provide these services and support to the community. The agency participates in educational and community events that foster growth and awareness of the tools and resources available to families who have loved ones with a special need.

In 2012, in response to the tremendous need for comprehensive business owner planning that exists in the local market, Joe created a business planning branch within the agency. Since then, he has expanded the business planning team to include advisors with specific business planning niches, to better serve their business-owner clients.

Joe attended LaSalle University in Philadelphia, PA and received a Bachelor of Science degree with a major in Finance and a minor in Risk Management Insurance. He began his career in the financial services industry in 2000. Joe currently resides with his wife and son in southeastern PA.
Focus Areas
Insurance Strategies
Investment Strategies (Reg. Reps Only)
Languages
Walter W. Wolak
Co-President and CEO
CLU®, ChFC®
Biography
Walter W. Wolak, ChFC, CLU, is the President of MassMutual Eastern Pennsylvania, a General Agency of the Massachusetts Mutual Life Insurance Company (MassMutual). Over the past twenty five plus years, he has continually grown and developed a successful financial services organization with a network of financial professionals to effectively advise clients in the most professional manner possible. Recognizing that a large team of specialists in a variety of areas to provide support is critical, Walter has created an environment that is committed to excellence, and conducive to providing innovative solutions to client needs.
A graduate of Rutgers University, Walter quickly acquired the Chartered Financial Consultant (ChFC) and Chartered Life Underwriter (CLU) designations from the American College. Since then he's received numerous awards and recognitions that have included multiple times as the MassMutual District Manager of the Year, MassMutual Master Agency Growth Awards, and a Presidents Bowl. Additionally, he's received an International Management Awards from GAMA every year from 1987 to the present.
Walter is an active member of the National Association of Insurance and Financial Advisors (NAIFA), the General Agents and Managers Association (GAMA), local Chambers of Commerce, and has served on the MassMutual General Agents Executive Committee where he has chaired both the Investment and Compliance Committees.
Walter and his wife Robin are active in a variety of community organizations. They are the proud parents of three children: Christopher, Kelly and Tim.
Walter Wolak is a registered principal of and offers securities, investment advisory and financial planning services through MML Investors Services, LLC, Member SIPC. Supervisory Office: 220 Gibraltar Road, Suite 350, Horsham, PA 19044; Phone: 215-441-8200.
Focus Areas
Insurance Strategies
Investment Strategies (Reg. Reps Only)
Languages
Agency officers are not officers of MassMutual.

CRN202010-236201